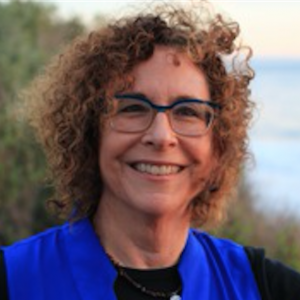 Professor
Film and Media Studies
Specialization
:
Documentary Film and Media, Film Historiography, Feminism and Film Theory, Trauma and Memory, and Media and the Environment
Education
:
Ph.D., Film and TV Studies, University of California, Los Angeles
Bio
:
Janet Walker (PhD, 1987, UCLA) is Professor of Film and Media Studies and an affiliated faculty member of the Department of Feminist Studies and the Comparative Literature Program. She is also co-convenor of the Environmental Media Initiative Research Group of the Carsey-Wolf Center. Walker is the recipient of grants from the California Council for the Humanities, the National Endowment for the Humanities, and the American Council of Learned Societies, and of a Distinguished Teaching Award from UCSB in 2001. 
With research specializations including documentary film and media, trauma and memory studies, and media and environment, Walker is author or editor of five books and numerous published essays. From a feminist perspective, Couching Resistance: Women, Film, and Psychoanalytic Psychiatry (1993) analyzes psychoanalytic journal literature, marriage manuals, pharmaceutical ads, and of course movies to contribute to our sense of the historical formation of varieties of psychological thought and of the ideological battles that attended their diffusion into popular culture.Trauma Cinema: Documenting Incest and the Holocaust (2005) theorizes a modality of filmic representation by drawing, once again, from a scholarly framework and cultural purview: in this case, the arena of interdisciplinary trauma studies and the heated debates or "memory wars" of the 1990s about the nature of evidence and the vicissitudes of memory. Her most recent volume, co-edited with Bhaskar Sarkar, is Documentary Testimonies: Global Archives of Suffering (2010). Turning towards spatial media studies, Walker is co-organizer of the 2012-13 theme, "Figuring Sea Level Rise," of the campus's Critical Issues in America series. She has been engaging in site-specific research in Israel-Palestine and in post-Katrina New Orleans for a book about media and geography.