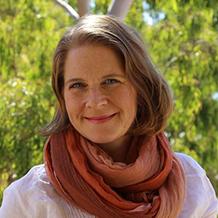 Associate Professor
East Asian Studies
Specialization
:
Modern Japanese Cultural Studies, Indigenous Studies, Anthropology, Environmental Justice
Education
:
Ph.D., University of Michigan
Bio
:
ann-elise lewallen's research focuses on critical indigenous studies, energy policy, gender studies, intersectionality, and environmental justice in the context of contemporary Japan and India. She is also concerned with ethnographic research ethics and issues of knowledge construction in relation to host communities. lewallen's current research investigates how discourses of science and politics shape policy and impact indigenous sovereignty in transnational relationships between India and Japan. For her second major book, In Pursuit of Energy Justice: Embodied Solidarity in India and Japan, lewallen is focusing on how indigenous communities in India have sought to incorporate Indigenous knowledge in mapping projects with Japanese ODA funds. Indigenous communities in India describe such models as rooted in "energy justice" rather than extractive industry, and struggle to incorporate these through solidarity networks with Japan's civil society.
ann-elise lewallen has lived in urban and rural Japan since 1994 and has worked closely with the indigenous Ainu community in Hokkaido as an anthropologist and advocate during the last decade. She was in residence at Hokkaido University Faculty of Media and Communication in Fall 2014. Her research has been generously supported by the Fulbright Program,  the Hellman Family Fund, the UC Center for New Racial Studies, Japan Society for the Promotion of Science, the Social Science Research Council, the Japanese Ministry of Education, and the Northeast Asia Council and Japan-U.S. Friendship Council.